PayPal account verification requires a credit card number. The server actually verifies that card number. If you don't have a credit card, you can't verify your account. Well, just a credit card number shouldn't stop you from verifying your PayPal account and making online transactions, right? So, the escape plan is the virtual credit card. If you buy vcc for PayPal verification, this card will verify your account by providing necessary information. Some of the online retailers or merchants accept payments only from verified PayPal accounts. So, verifying your account will help you to make payments via PayPal to any merchant.
In the freelancing sector, PayPal is a quite trusted option for payment-related issues. But in the activation process of a PayPal account, we usually face complications while finding satisfactory service. PayPal account VCC can come as a wind of relief in this issue. We are here with the best PayPal account VCC solution to lend you aid in solving your accounting activation issues. Just explore a little to get a detailed idea of our inclusive service. 
Some exotic features of PayPal VCC:
You can only use the card for PayPal verification.

The card can be used for any country.

Transactions with the card are 100% safe and secure.

It has a date of expiry. You can't use the card after the date.

The amount inside the card is not refundable.

The card is not reloadable.

We only provide the virtual credit card, no bank account associated with this.
List of things that you will get after buying PayPal VCC: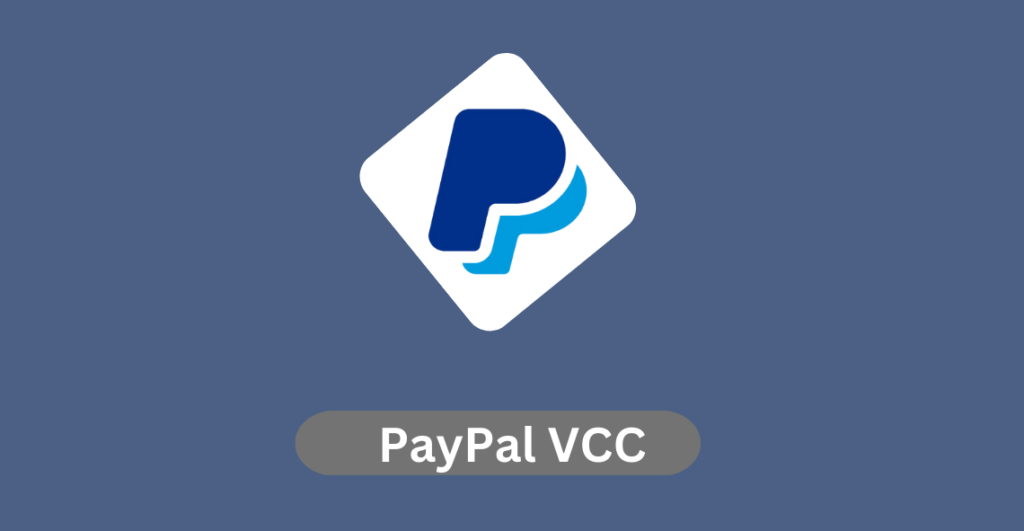 The 16-digit card number

A 3-digit code is required.

The date on which it will expire.

All these things will be delivered via email only.
Advantages of buying PayPal VCC:
PayPal is an easy-to-use and highly recommended E-commerce website 

PayPal holds a couple of additional benefits that other internet payment systems like Apple Pay and Google Pay might not have.

With basic economic advice, you can send money to anybody with an e-mail address. And the best part is the receiver must not necessarily need to have a PayPal account.

Paypal is extremely user-friendly and simple to use.

PayPal is ensured against fraud

Time saver 

 Trusted source for payment 

VCC protects data by acting as a barrier. Similarly, VCC uses dynamic information to protect credit card information when making online purchases. As a result, your personal information remains private and protected.

The VCC system can only be accessed over the Internet and has many security features. So it is highly safe & simple to avail.
Why should you trust us?
Customer satisfaction is our utmost priority. 

We work relentlessly to deliver our best services so you can feel your money is well spent. 

We ensure the security and safety of each account so that our customers can use it without any hassle.

We deliver at a super fast pace.

We maintain top-notch quality within a pocket-friendly range.

 We are available for 24/7 custom care service
Considering PayPal for the transections of your business is a great choice. But there is a problem too. The merchant requires verified account for the transaction. So, what do you do? Only if you had your account verified, you wouldn't be stuck while performing merchant transactions. If you want to activate your PayPal account fully, you'll need a PayPal Virtual Credit Card for that. But, there are so many options and sellers that you get confused from where to buy. Well, this is where I step up. I am here to clear that confusion. No, I am not the one who is going to suggest you some trustworthy sites to buy PayPal vcc online. I am the one who sells.
What Is PayPal VCC?
Before knowing more about out PayPal VCCs, let me just give you a brief about it. PayPal virtual credit card is actually used for verifying PayPal account. Virtual credit card does the job of an actual credit card. As PayPal account verification requires a credit card number, you can use vcc number instead of credit card if you don't have any. There's not much condition of using vcc in perception of credit card. You can easily buy it from us and use it to verify your PayPal accounts.
What Features We Have to Offer?
You don't know about the features yet but I know what you can offer us, your loyalty. Once you buy PayPal VCC from us, we want you to be visiting us in a row for more purchases. That's why we want to be clear and loyal to our customers. Yes, we have this much to offer you. For your or any other person's PayPal account verification, we want that our site will be the first to hit your mind. So, let's get started with the product details.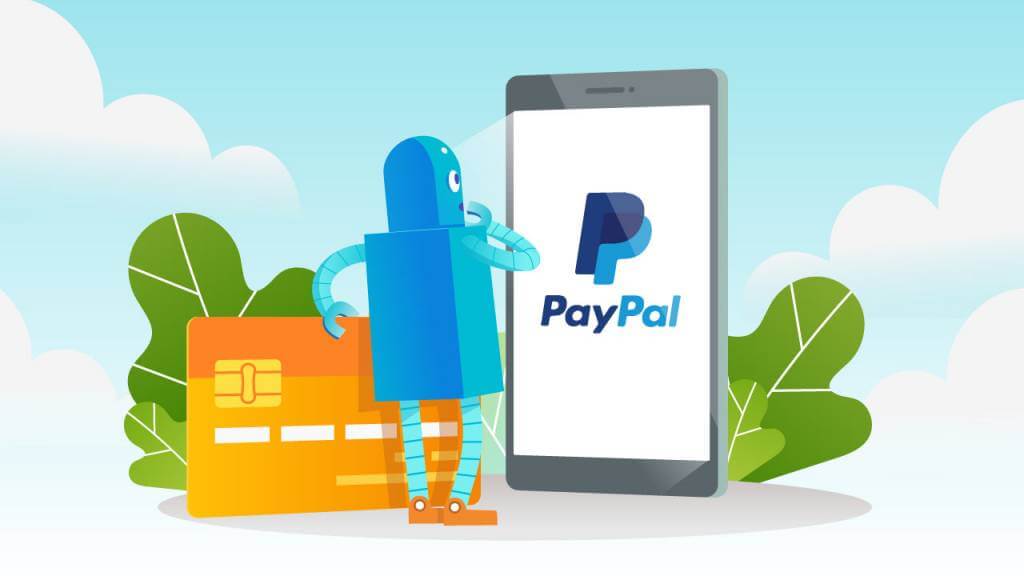 Our virtual credit card supports in almost all countries. Most PayPal virtual credit cards don't support in most of the countries around the globe. Let's say, you buy PayPal vcc online and it doesn't support in your country. You're in heck of a pain for spending that money for nothing, right? Well, we won't be causing you that pain.

We also have the fastest delivery process. You will receive the card number as soon as possible. 

A gentle reminder, if you buy PayPal vcc from us, you can't use that virtual credit card for accounts except PayPal. Believe me, no one can unlock this feature for you or anyone else. 

Also, you can use our PayPal vcc with any PayPal account you want. 

You will have to have a USA bank account to verify PayPal as this will make your account more trustworthy to other users. People tend to trust verified accounts as the verified account users have taken the steps to provide additional evidence of their identity. 

You can't withdraw money from PayPal VCC. 

You can use it as long as the validation remains. Yes, our PayPal virtual credit cards come with an expiry date. If the date is expired, you can't withdraw the amount remaining in it. So, be careful about the deadline. If the card expires, you have to get a new one anytime. 

If you've already used your virtual credit card, you will need to get a new virtual credit card.  

As you know virtual credit cards are for one time use only. You can't reload the card. If you need more, you will have to buy another gift card. For that, you can always come back to us. We take really good care of our clients. We try to provide the best and fastest service for our clients who want to buy vcc for PayPal verification. You will see.
So, if you need to buy best vcc to verify PayPal, let us know. We deliver as fast as possible.
How to Verify Your PayPal Account via VCC?
I hope you are convinced enough to buy vcc to verify PayPal account of yours and to buy it from us. We are providing the best vcc for PayPal. Now, with all these features, that is something that you won't find somewhere else. So, I better walk you through the process of verifying your PayPal account via our virtual credit card. 
First thing first. You must buy a virtual credit card from our website using one of available payment methods. 

Then, complete the registration of the card using your PayPal account information. The information that you are going to provide while registering, must match with the information of your PayPal account. Such as- the name and billing address should match between the card and your PayPal account.

After registration is complete, login to your PayPal account. The next process is linking your virtual credit card to your PayPal account.

If you're already logged in to your account, you will find your wallet on top taskbar. Go to your wallet. The next page will appear with an option 'Link a Card'. Use that option to link your virtual credit card to your PayPal account.

To confirm that linking process, you must provide the card information and click on 'Confirm Credit Card'. The next page will ask you for a verification code to verify your card.

PayPal will send that verification code to your card statement which you can check out on our website as you would have bought the card from us. 

Now, you have re-login to your PayPal account. Don't worry! The server will hold your process. Submit the verification code that you have gotten from our website.

Congratulations! You have successfully verified your PayPal account.
If you have a US PayPal account, you need to go through the verifying process in another way. US PayPal doesn't send any verification code to confirm the verification of the virtual credit card. Your PayPal account directly become verified after you card is linked to the account. To link your vcc to your US PayPal account, follow these instructions;
Login to your PayPal account and go to the 'Summary' page.

Click 'See how much you can send with PayPal' on the bottom left side of the page.

Next, you will see an option name 'Remove Limit', click on that.

Now, to link your card to your account, choose 'Link and confirm your debit or credit card' and provide necessary information. 

That's it. Your account is successfully verified now.
In the end, if you decide to buy prepaid vcc with PayPal, you might want to consider us. We will make every effort to solve any problem you face on our website as soon as possible. Put your faith on us once and you won't have to put it again because we are never losing it.
FAQS :
What is a PayPal VCC?
Our virtual credit card helps you verify your personal PayPal account and increase your spending limits. PayPal removes restrictions. Therefore, you can withdraw more funds after verifying your account. Additionally, some merchants only accept payments from verified PayPal accounts.
Can I transfer money from a virtual card to PayPal?
Another way to send money from your virtual debit card is with an e-wallet. You can link your virtual card to PayPal or another e-wallet of your choice and then transfer it to your bank or another e-wallet account.
How do I withdraw money from my virtual card?
Virtual Visa cards have no physical appearance and cannot be withdrawn from ATMs. However, there is another way to receive money from your virtual Visa card account. This involves transferring money to a physical card account and then going to an ATM to withdraw.
See More: Prepaid Visa Card
Is PayPal Credit a virtual credit card?
This is a virtual line of credit within PayPal's digital wallet. PayPal also offers a co-branded Mastercard and PayPal Prepaid Mastercard through Synchrony Bank, but those are separate products.
So, what are you waiting for? Don't be late to grab the amazing opportunity to enjoy our outstanding & trusted PayPal VCC service!