Starting from paying anonymously to keeping your credit card information secret and safe- virtual credit cards or VCCs help you in many ways. That's why having a VCC is important if you have to pay to undependable websites regularly. 
Here I'll be talking about how to make VCC cards for paying the websites you think are risky. 
The Process of Making a VCC for Yourself or Others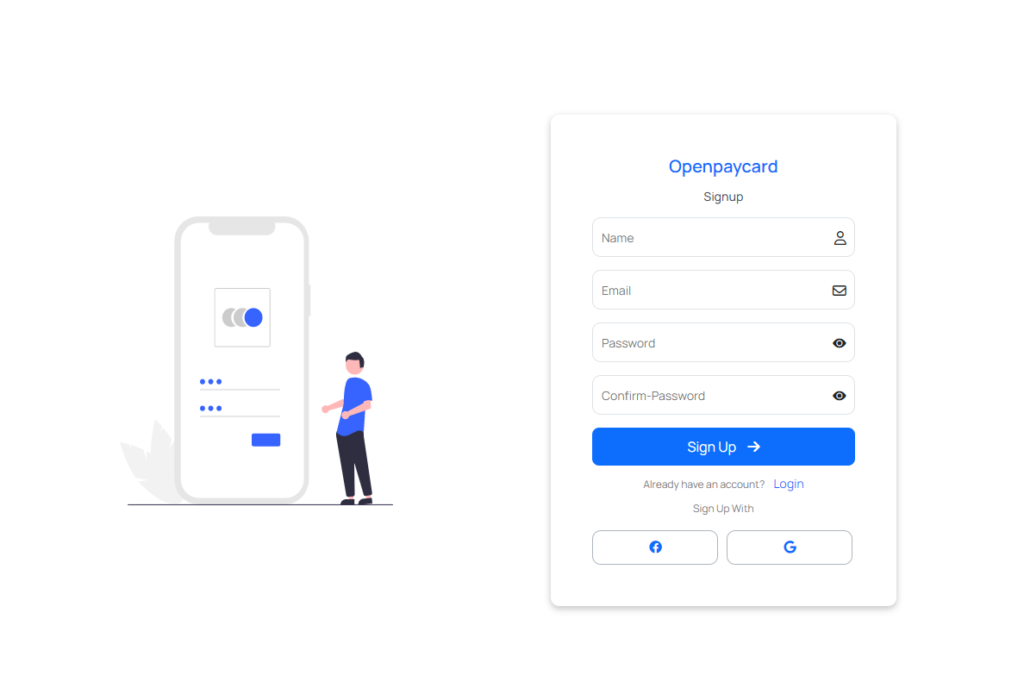 Through our service website, OpenPayCard, we have been providing VCC service for a long time. We make you go through an easy process to get your expected VCC. Below is the process. 
Step 1-
Sign Up to our website using your details. If you own an account already, Log In to the site. 
To Sign Up, we need some basic information about you. We need your e-mail address, contact number (maybe), and a few more info. Don't worry because all your information will be kept secret. No third party has access to the information. 
Step 2-
We have multiple options for you as we offer VCCs of several amounts. Pick one as per your preference. Our cards are non-rechargeable. So, you can't recharge it once you spend the amount in it.
After selecting your preferred VCC, proceed to further steps by clicking the 'Create Card' button. 
Step 3- 
The next step will ask you for some other necessary information. Also, you would have to check the previous information you've entered while Signing Up. 
After filling and checking everything, proceed further to make payment.
Step 4- 
From the payment or checkout page, check your preferred payment option. We have several common payment options available. Select the one you prefer and make the payment. 
Step 5-
Once the payment is received, you'll receive an e-mail saying that your payment for the preferred VCC has been received. Now you would have to wait.
Step 6- 
Within a few hours of making the payment, you'll receive an e-mail containing the VCC number, CVV, expiry date, etc. 
The card number and other information can be used on the website while making the payment. 
This is the easy process you would follow to make your own VCC pay safely. 
Frequently Asked Questions (FAQ)
How long do you take to send the VCC?
We don't take more than two hours to send you the details. In maximum cases, you'll get it within half an hour of placing the order. However, we might be a bit late for unavoidable reasons, technical issues, or work pressure. 
What if I don't get the VCC within two hours?
If you don't receive the VCC details within two hours, please wait for an hour more. Probably we're facing some issues here. Reach us through direct chat to e-mail if you don't get the card details even after three hours. We'll let you know the problem we're facing and how long we will need to deliver the card. 
Don't worry. Your money is safe with us.