Prepaid Visa Card provides us with a highly flexible and portable payment system which has become a necessity in the modern age of digital information.
What is a Prepaid Card?
Just as the name refers, the prepaid card is a payment card where money has to be loaded in advance in order to use for paid. A prepaid Card is also called the Stored Value Card (SVC).
A prepaid card is not associated with a bank checking account or any other financial institution. Instead, money is directly loaded onto the card itself and money can be reloaded whenever you want.
What is a Visa?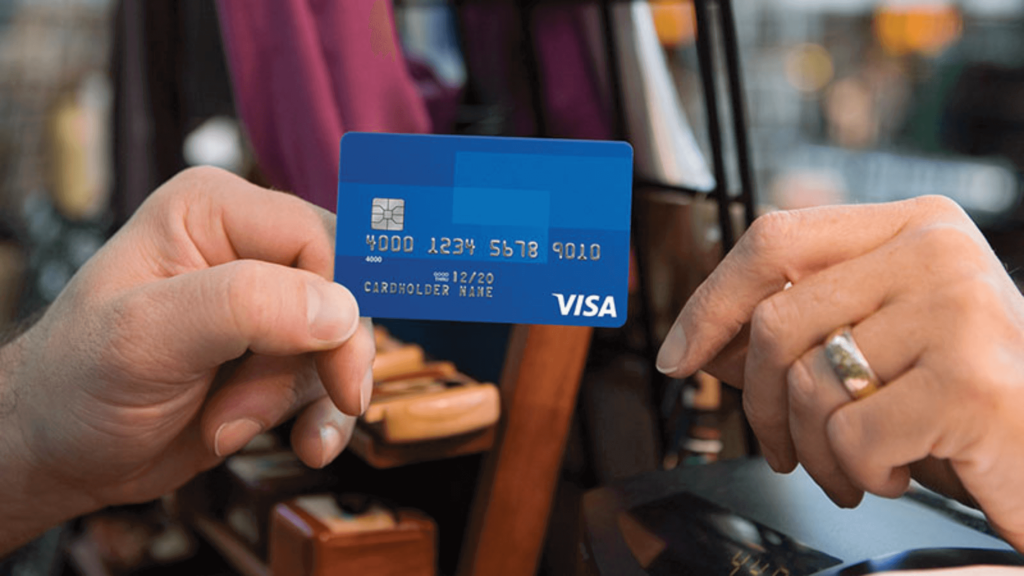 Visa is an American multinational financial institute that provides electronic funds transfer services throughout the world. Its headquartered is in Foster City which is in the United States, California.
In 1958 Visa was first established by the Bank of America or "BofA" as a credit card program called BankAmericard.

In 1966 to compete against their competitor Master Charge which is now known as MasterCard, Bank of America started to license BankAmericard to other financial corporations.

By the year 1970, the direct control of the Bank Americard program was handed over by the Bank of America to other BankAmericard issuer banks.

In 1976 Bank Americard was renamed Visa and other than credit cards, they now also issue debit, gift, and prepaid Visa cards.

The current company is called Visa International Service Association and is owned by about 20 thousand banks that are licensed to issue Visa Cards under their brand names.
What is a Visa Card?
Visa Card is an electronic payment card that uses the Visa network which is branded by Visa Inc. 

Visa Cards are not issued directly by the company but it's issued by the affiliated financial corporations which have licensed the Visa card with their company.

Visa Cards provides – Visa Credit Card, Visa Debit Card, Visa Gift Card, and Visa Prepaid Card.

More than 1 billion Visa Card is in circulation at present.
What is a Prepaid Visa Card?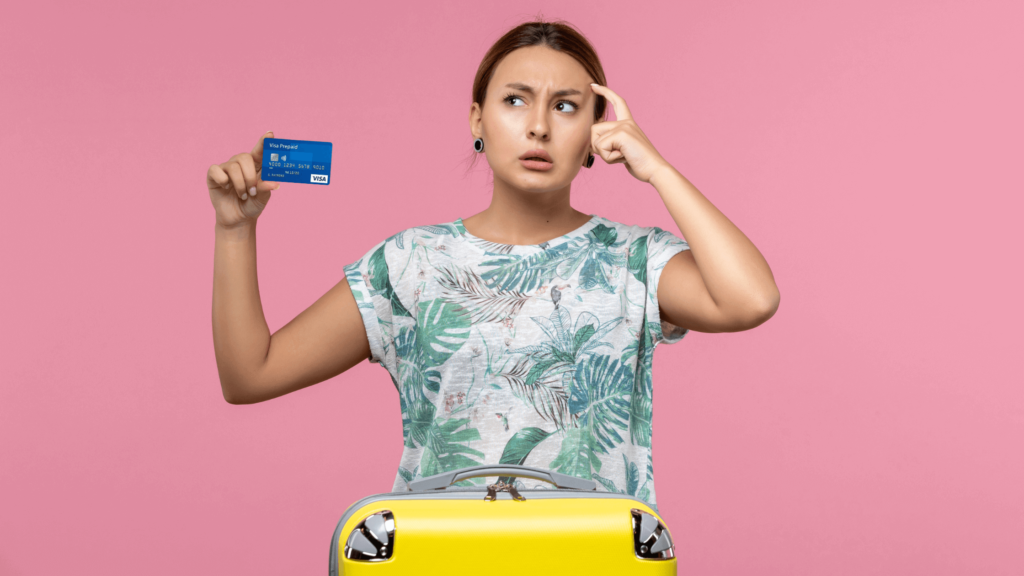 A Prepaid Visa Card is usually a rectangular piece of plastic card that is used for purchase payment through digital transactions.
Just like any other prepaid card, a Prepaid Visa Card is loaded with money in advance, and then the card can use the money loaded for payment purposes. A Prepaid Visa card is reloadable which means you can insert money into a Prepaid Visa card over and over again.
What's the Difference between Prepaid and Credit Cards?
General people may have a hard time understanding the difference between a Prepaid Card and a Credit Card. But it's actually very simple once you get a gist of the concept. It may be a bit confusing since both types of cards are used for electronic payment and both cards use logos such as Visa, American Express, MasterCard, Discover, etc.
So what's the difference?
A Credit Card actually doesn't have any money. Just like the name implies, you are actually using credit to purchase or pay for something. When you are using your Credit Card, you are actually borrowing money from the bank or financial institute the card is associated with.

Which means you are actually getting a loan from the bank for paying.

On the other hand with a Prepaid Card, you are spending your own money. The money was loaded onto the card in advance. Since it's your own money and not loaned from the bank so you don't have to worry about any kind of interest either.
What's the Difference between Prepaid and Debit Cards?
The use of a Prepaid Card and a Debit Card is a bit similar so you can mistake one for another.
But there is a distinct difference between each type of card.
In both Prepaid and Debit Cards, you are technically spending your own money.
But it's still not the same.
Why is that?
A Debit Card is associated with your bank account and when you use the card you are actually using money from your bank account. Unlike Credit Cards you are not borrowing money from the bank. But in some cases, the bank allows overspending where you withdraw more money than your bank account has. This is called an overdraft and you have to repay the overdraft within an estimated time limit with a bank charge or overdraft fee.
On the other hand, a Prepaid Credit Card is not linked to any Bank Checking Account. In other words, you don't need to open a bank account to have a Prepaid Card.
So then how can you spend money with a Prepaid Card?
The concept of a Prepaid Card is like a portable bank account. While for a Debit Card, you have to put money into your bank account, for Prepaid Card you have to load money directly onto the card itself. Sometimes it's called "Loading money onto the card".
Since Prepaid Cards don't use any credit or loan from the financial corporation but actually use the stored money they are also called Prepaid Debit Cards.
Does it still confuse you?
Think of Prepaid Card as a digital piggy bank where you can store all your money and can take it out anytime you want. You can carry this digital piggybank called Prepaid Card anywhere and use it anytime you want for payment until you suck it dry out of cash!
What's the Difference between Prepaid and Gift Cards?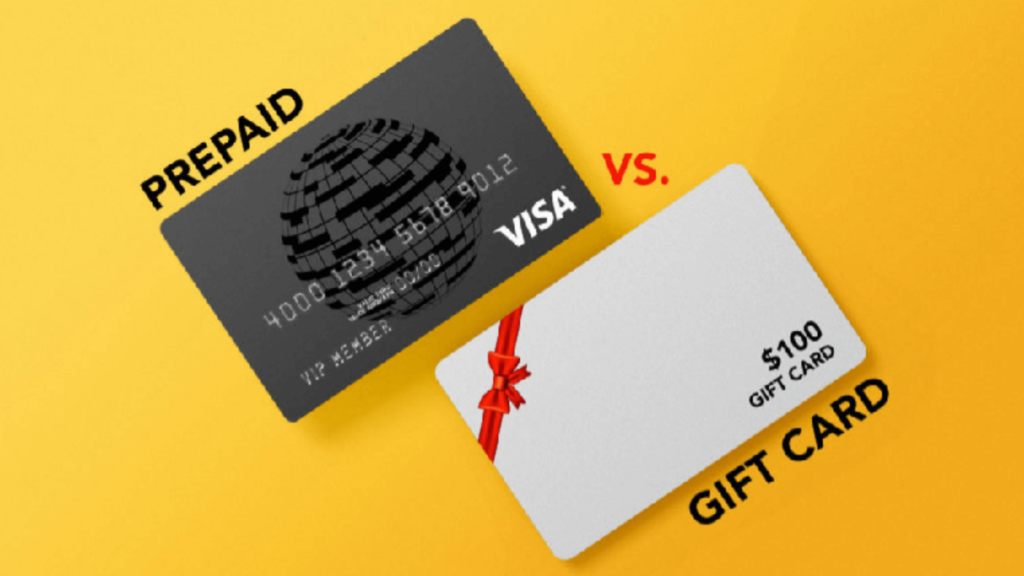 Gift Cards are a type of Prepaid Debit Card that has a specific amount of money loaded onto it. In a sense Gift Cards and Prepaid Cards are the same.
However, that's not the case at all.
As I said before, Gift Cards are cards that are loaded with money in advance. So it actually works like a Prepaid Debit Card and you are not borrowing money from any financial organization which means there is no need to worry about interest as well.
But the problem is that a Gift Card is a one-time use only. That means when you use all the money from the gift card you won't be able to use it any longer. You cannot reload money in a gift card.
Most of the Gift Cards are also closed loops. Closed-loop Gift Cards are normally marketed by merchants or retailers. So you can only use that Specific Gift Card for that specific merchant or retailer that bears their name or logo. Some of them also allow you to use Gift Cards in their affiliated stores.
Now major Credit Card issuer such as Visa is also issuing Gift Cards and these cards are open Loop.
Open Loop cards can be used anywhere to purchase goods as long as the financial network is acceptable in that place. On top of that, these cards are also reloadable.
These branded Open Loop Gift Cards are also adding to the confusion.
A Prepaid Card or a Prepaid Debit Card is much different from general Gift Cards.
For starters, a Debit Card is issued from a financial institution such as Visa, American Express, MasterCard, Discover, etc.
A Prepaid Card can be reloaded with money over and over so you can use it indefinitely.
Unlike closed-loop Gift Cards, a Prepaid Card can be used anywhere in the world as long as it supports the financial network that issued the card.
But the problem comes with open-loop Gift Cards issued by these same financial corporations.
Since both open-loop Gift Cards and Prepaid Debit Cards issued by the same financial network can be reloaded and used in the same places, it gets harder to distinguish between these two types of cards.
Are you getting confused again?
Don't worry this problem has a solution as well just like the others.
Gift Cards can be used exclusively for purchasing physical or digital items either from online or a store.
But with Prepaid Cards can do more. With Prepaid Cards you can pay your bills, you can send someone money and use the card on an ATM machine to withdraw money.
But Gift Cards are only for buying things nothing more.
What are the Advantages of Prepaid Visa Card?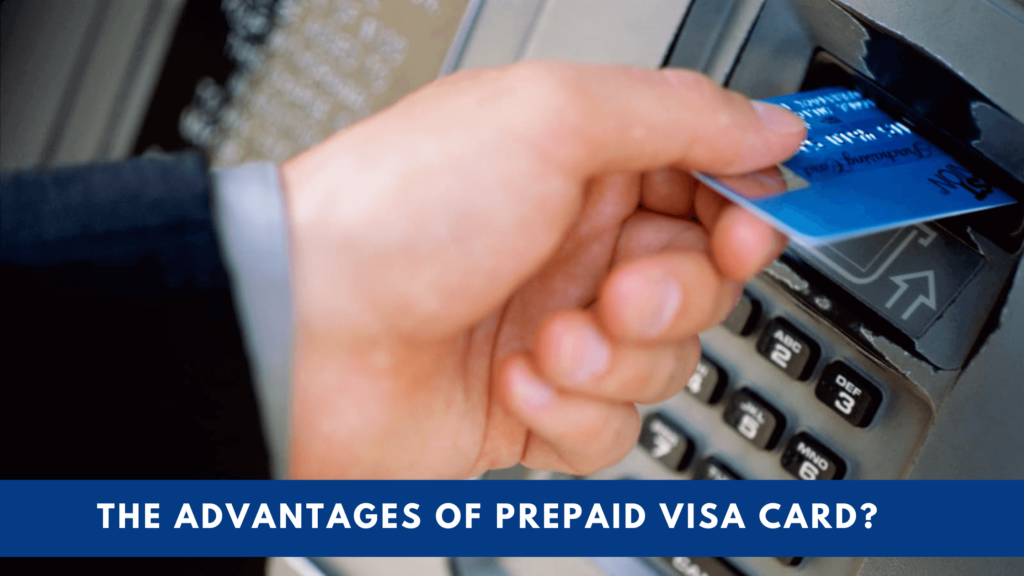 There is numerous advantage of using a Prepaid Visa Card.
No Need for Bank Account
To get a Prepaid Visa Card you don't have to have a bank account. Unlike Credit Cards, Prepaid Visa Cards are not associated with a bank account.
Almost 68 million Americans don't have a bank account. But they can easily pay their bills, book a hotel room, rent a car and purchase online using a credit card.
No Credit Check
Normally a bank or a financial institute won't issue a credit card, checking account or savings account to you if you have bad credit.
When a person fails to pay bills on time on multiple occasions, borrowed money but didn't pay on time or owe too much money (credit) then he has bad credit.
A person with bad credit will have a hard time getting a loan, credit card, or checking account from the bank because they are less trustworthy because of their bad credit history.
But bad credit doesn't matter when it comes to Prepaid Visa Card and it's available to everyone.
Acceptability
The Visa network is available widely worldwide and so a Prepaid Visa Card is also acceptable in those places. In fact, Visa Prepaid Cards are even more acceptable than normal credit cards in many cases.
Direct Deposit
Reloading cash is very easy coz you don't need to go to a bank and put money into your bank account and go through all those complex processes wasting your precious time. You can just directly deposit money onto your Prepaid Visa Card and the reload process will be complete.
Manage Money
When you are using a Prepaid Visa Card you are not borrowing any money and spending only the money you reloaded onto the card. So when your card runs out of money, you're spending stops automatically. This way you won't get into any debt and won't have to pay any interest later either. You can also set a spending limit on the card which cannot be exceeded. This is a great way to manage your spending.
Online Tracking
You can easily track the activity of your Prepaid Visa Card online through your mobile phone. Monitoring and managing your money spending has never been easier.
Security
Since a Prepaid Visa Card is not directly linked to a bank checking account and is PIN protected, it's basically anonymous. So there is no need to fear your identity theft or card fraud. Because of PIN protection, you don't have to be afraid of your card number being stolen and money being taken from the card.
Prepaid Visa Card is also offered theft and loss protection like a credit card. Most card issuers will give you a new card and restore your balance if you report a loss or theft to them.
Withdrawal
With a Prepaid Visa Card, you can easily withdraw from almost any ATM booth all over the world. And since the card is PIN protected the Transection is very secure.
Online Shopping and Payment
Prepaid Visa Cards are really easy to use for online shopping. This card can be applied online immediately and if there is a sufficient balance on the card, your purchasing payment will go through without any issue.
Where Can I Buy Visa Prepaid Card Online?
If you want to buy Visa Prepaid Card online you will always find plenty of people willing to provide you with this service. But among those people there will also be plenty of scammers who'll try to rob you.
These scammers will try to lure you in by saying something like they have the best Prepaid Visa Cards or maybe something like they provide the best-prepaid visa debit card for you or something along the line.
It's getting really harder to trust people on the internet these days. That's why we can't just go to random sites from the Google search results and put our precious money on the site.
We have to check the legitimacy and authenticity of the website that we are going to purchase from.
Since we also provide the service through which you can buy a visa prepaid card online, we wanted to make our standing on this matter clear.
We don't even dare to claim that we provide the best-prepaid visa debit card through our service or we have the best Prepaid Visa Cards in the entire world!
Instead, we provided you with in-depth information about Prepaid Visa Cards so that you yourself can judge the legitimacy of our service.
I think with the information we provided here you can easily distinguish between scammers and authentic service providers from where you can buy visa credit card prepaid.
Where Can I Buy Virtual Visa, Prepaid Card?
A Virtual Visa Prepaid Card is the virtual or digital version of the plastic Prepaid Visa Card. This card does not physically exist and can be used for online purchases like products, services, and software.
Since it does not exist physically you don't need to worry about the card being stolen or lost.
So you can buy Virtual Visa Prepaid Card if you consider these things.
If you are looking to buy a visa credit card prepaid version to spend money online anonymously, then you might consider the digital card instead of the physical one.
Even if we don't provide the best Prepaid Visa Cards in the world, we can definitely recommend the best one for you through our service.
Where Can I Find Prepaid Visa Gift Cards for Sale?
Although this article is about the Prepaid Visa Card and the reason you might come here today is to buy Visa Prepaid Card online or maybe to buy Virtual Visa, Prepaid Card.
But as I explained earlier in the article, gift cards are also a type of prepaid card. Especially open-loop gift cards branded by a major financial network like Visa are almost identical to any Prepaid Visa Card.
That is the reason we also included Prepaid Visa in our card-selling service.
Final Thought
You can decide for yourself if you want the physical version of the Prepaid Visa card or the Virtual version or maybe the Gift card.
But you must choose carefully and always need to keep in mind what's the reason behind your purchase and what kind of task are you going to fulfill it.
Even if you decide not to buy then I sincerely hope that you were able to gather some new knowledge as a takeaway. If that's the case then it's a win for both of us.
If the article was beneficial for you then please give us feedback and be in touch with us. OpenPaycard