As you have ended up with our site, it is quite clear that you have the urge to buy a virtual visa prepaid card. Now, with that much urge, you obviously just care about having that card on your virtual wallet right away, right? You want a virtual visa prepaid card instantly without all the hassle, don't you? Well, we are caught up with your situation. We are glad that you have found us and you will be glad too because we are here to offer you the best-prepaid visa cards in the friendliest process there ever can be. 
You can have your virtual prepaid visa card on use in no time. Buy a visa prepaid card online and enjoy the accessibility of a traditional visa card, with security and convenience. You can use our prepaid visa card to make purchases on any website that accepts visas as payment which basically means pretty much everywhere. With maximum security and a simple process, you can start shopping online in just a few clicks. So, take a breath! You have found the right place. There's no need to roam around anymore and waste more of your time. We got you.
What Is a Virtual Prepaid Visa Card?
If you are not familiar with virtual prepaid visa cards yet, you will be now. We are going to break it down for you so that you can understand what exactly you are buying. This could be more like those ice-breaking things. So, let's get started. 
I hope you know about visa prepaid cards. Visa prepaid cards are like visa cards except you don't have to worry about credit checks and overdraft fees. You can limit the amount of spending. You will not be able to spend more than the amount you choose. As such, it is not possible to go into debt. But this refers to the fact that you can shop online without the need for a debit (or credit) card linked to a bank account. There's no attachment of any bank account with this type of card for better control over expenses.
Along with making online payments, you can use this virtual prepaid visa card for many other purposes too. For example- if you are not sure about giving what type of gifts on various occasions, you can use a prepaid visa card as a gift with a fixed amount in it. Mostly this card is used for online payment purposes. For example, online shopping, paying bills, etc. 
Well, a virtual prepaid visa card comes with all the features of a prepaid visa card except its physical existence. A virtual prepaid visa card ensures your privacy and doesn't ask for personal information that you don't want to share. You don't even need to have a bank account or visa card to buy a virtual visa prepaid card. You can use this card wherever a visa card is accepted for online payment.  Therefore, even if you can't have a credit card or visa card, or prepaid visa card, you can have a virtual prepaid visa card. It's for all.
Where to Buy a Prepaid Visa Card in the UK?
Virtual prepaid visa card is getting popular around the globe. Even in the United Kingdom, people tend to prefer virtual prepaid visa card for online shopping or payment as it requires less information and provides maximum security. Also, the advantage of the limited amount to be spent works as a money-saving hack for people who can't keep track of their spending. Most people choose virtual prepaid visa cards over visa cards because they don't own a visa card or even a bank account. Virtual prepaid visa card gets priority because of their accessibility to everyone. 
According to official statistics, UK consumers are spending more online than ever. That leads to more usage of virtual prepaid visa cards in UK. So, if you are wondering about where you can get a prepaid visa card in the UK, don't wonder.
Certainly, there are several sources to buy prepaid visa cards in the UK. But there's only one place where you can get the best-prepaid visa cards, even in UK and you are looking right at that source. So, why bother looking for other buying sources? Life is too short to spend all this time on browsing different sites to buy prepaid visa cards. We come as all one package. Get on the board with us and have a relaxing journey through the convenient method of buying.    
Why Would You Buy From Us?
As we have told you earlier, you are at the right place. You don't have to bother looking for other sites as we are offering the best-prepaid visa cards. We can assure you of the best quality and best usage of your money. If you buy one from us, we don't think you would go anywhere else the next time. So, give us a chance and we won't disappoint you. Take a look at what we have for you! 
We do not run any credit checks on our clients. This means your chances of getting the card are as good as the sun rising in the east every morning.

We don't ask for any bank accounts or any kind of verification. We respect your privacy and are obliged to provide maximum security so that you can shop online with that extra peace of mind.

Our cards are supported almost in every country. You can use our cards to shop from any online retailer or merchant who accepts visa cards as payment. 

We don't require any application process. You can just contact us and buy according to your preferences. It's an easy process.

We provide an instant delivery service. You will have your card in your digital wallet as soon as you complete the order.

You can put your faith in us regarding payment issues. We have been in this service for a while and managed to achieve goodwill in the market. Till now, we have received a bunch of positive feedback and good wishes from our clients.

We are here 24/7 for any kind of help you need. You can buy prepaid visa cards online anytime you want. Even if you face any kind of difficulties on our site, we are here to help you. Feel free to reach us.
What Card Facility Do We Have to Offer You?
Our aim is to deliver you the best quality virtual prepaid visa cards. We tried to provide every facility in our cards that can be availed. We also make sure that our clients never turn their back on us. That is why we always try to update our card's facilities with the perceptions of our clients and their demands. Still, there is some limitations. Above those limitations, we can assure you that we are providing everything you may ask for. So, catch a glimpse of our card's facilities and judge yourself.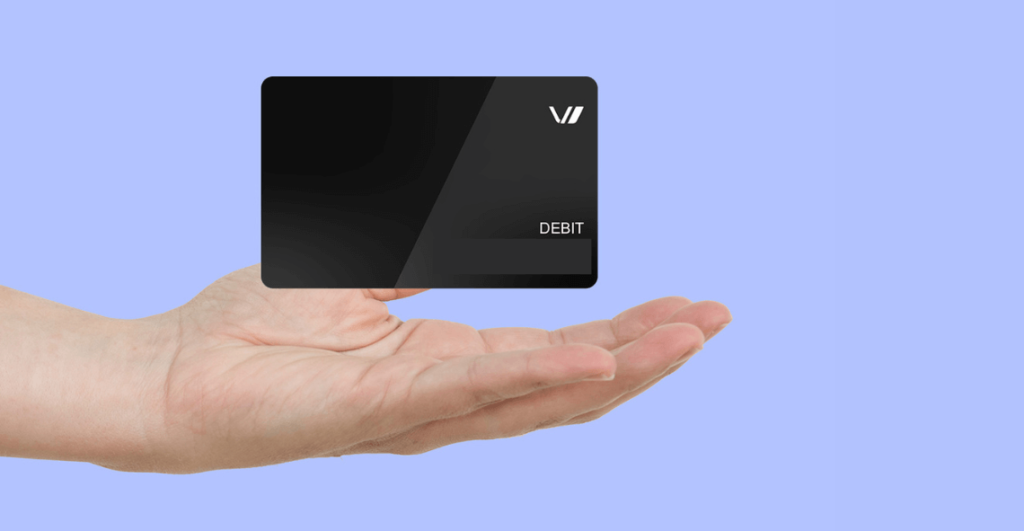 Our cards are completely activated. You can use the card right after buying it.

You can use any billing address you want on our card.

You can also change your personal details as you like.

With our cards, you can make payments in any currency throughout the world.

Our card lets you shop in a number of currencies without charging any money conversion fees. 

You can use our cards for automatic payments.

We don't charge any monthly fees for our cards.

There's a wide selection of denominations available for our clients. You can limit the amount you are going to spend according to your preferences. 

Our card comes with an expiry date. You can use it as long as the validation remains.

We have a refund policy that you can use if you decide not to use the card. In that case, there could be some depreciation fees. 

You can access our cards online and check the card statement.

If you want to cancel your card, you can just contact us. There's no application process to consume your time and energy.

You cannot reload our cards. If you need more, you can buy from us. We are just a few clicks away. 

You cannot withdraw money from the card. It is made for online payment purposes only.

We sell from single to multiple cards. Order according to your needs.
Therefore, if you need to buy a virtual visa prepaid card, let us know. Our best-prepaid visa cards are your real advantage in worldwide shopping.
Also Read:
How Does Virtual Prepaid Visa Card Work?
Virtual prepaid visa card exists entirely virtually. This card is much like conventional cards except it lacks its physical existence. It offers all the hallmarks of a regular prepaid visa card. It has a unique 16-digit number, an expiry date, and a Card Verification Value (CVV) number.
You can use this virtual card for any kind of online payment just like regular visa cards. Although, the virtual prepaid visa card is not linked to a credit facility or a bank account, a secure online account. Also, it is not reloadable. It comes with a fixed amount which will help you to control your expense and keep a track of them. It provides greater protection and control over your spending. You can check your card statement on the seller's website if you like.
Once you buy a virtual prepaid visa card, it will be sent directly to your email address or added to your digital wallet. You will be given a card number. You can use that number to make payments. You can use any billing address you want on your virtual card. It doesn't share your personal information with merchants which you aren't comfortable with. You can use your virtual prepaid visa card just like regular visa cards but in a more secure and convenient way. 
What Can You Do With Our Prepaid Visa Cards?
The answer to this question is 'whatever you want', literally. You can buy anything you want using our globally accepted cards from anywhere, anytime. But, you know what? There's more than just buying. Yes, there are more advantages of our prepaid visa cards. You can enjoy taking those advantages and these will be of great help too. Are you eager to know about those? Well, pay attention then. 
The first thing is online shopping. Yes, we know it is quite obvious but with our visa cards, you can shop from more than 1 million retail websites including Amazon, eBay, Ali express, etc. You can make payments through our card throughout the world. 

Now, if you are into online advertising campaigns, our card can be of great help. You can use our prepaid visa card to make payments for online advertising on Facebook, Google, YouTube, Twitter, Instagram, etc.

If you are a hardcore gamer, you can use our prepaid visa cards to buy games from an online store. Even if you are not into games, you can buy apps, songs, movies, and more on your computer or smartphone with our cards. 

Our card has features for students too. You can make payments for online courses and registration fees for exams like GRE, TOFEL, GMAT, SAT etc.

If you travel a lot, you may need to book hotels and transportation often. Well, use our cards to pay the rent of those hotels and transportation online.

For web developers, our cards are accepted to the top-ranked domain and hosting services. You can buy a domain name and host for your site using these prepaid visa cards.

Our cards can be used as employee rewards for the employees. As bonuses or rewards, you can use these cards for your employees to have a good time shopping on the internet.

Do you want to know how else you can make the best usage of our cards? Imagine, you want to gift something for some occasion but you are not sure about what exactly you should get. Also, you are a little uncomfortable to handover cash. This seems like a little inappropriate if you are giving it to a school kid. So, what do you do? You can give that kid our prepaid visa gift cards. Yes, we have prepaid visa gift cards for sale. You can also use our gift cards on weddings, birthdays, baby showers and many more occasions. These gift cards will save you time and hassle. It's the kind of smart gift that everyone will appreciate.
Hence, you can do pretty much everything with our prepaid visa card if that involves making online payments.   
What Are The Benefits of Buying Virtual Prepaid Visa Card?
Virtual prepaid visa cards simplify payments processes, create new efficiencies, improve transparency, and eliminate security concerns. It's easy to see why people are turning to virtual prepaid visa cards for their online purchasing needs. If you buy virtual visa prepaid card, you will only receive the perks of it. Let's check out those perks.
Virtual prepaid visa cards improve the payments experience by making it safer, simpler, and smarter to make purchases online.

The cards can be registered under any name and address which allows you to make purchases without revealing your personal information.

Regardless of nationality, living region and credit history, anyone can buy virtual visa prepaid card. All you need is a computer or smartphone and internet connection. You don't even need to have a bank account. The process is this much simple.

Virtual prepaid cards Increase transparency & spend visibility. It can cover a wide variety of needs, time periods, and monetary amounts. All the transactions are tracked in real time. So, there's no need for time-consuming tracking spreadsheets, invoices, budgets, or paper trails. Monthly reconciliations are ancient history with virtual prepaid visa cards.

These prepaid visa cards are not connected to a bank account or credit which reduces fraud schemes. Also, there is no risk of having your private information stolen.

Virtual cards can never be lost or stolen because it has no physical entity to be lost or stolen. The information of yours in the card is only stored online via access to a launch window. This feature of the card makes it more beneficial than the plastic cards.

There's no cost for the production of these virtual cards because the cards are completely digital. Also, the card can be delivered instantly as there's no production delay. You will receive the card through your email address. 

You can buy virtual visa prepaid card as many as you want. You can buy a new card for each purchase, reducing the risk of fraud or theft to zero. The process only takes a few moments!

Along with many other usages, virtual prepaid visa card can also be used by corporate customers to offer incentives or rewards to their own customers.

These cards can also be served as visa gift cards for complimenting someone.

Virtual prepaid visa cards are globally accepted and one of the most secured online payment method. Etc.
Thence, we are obliged to serve you with the best prepaid visa cards. Our team is 24/7 online to help you with any kind of support. So, if you would like to place an order, let us know.