Cards being declined or not having an acquainted amount of funds in the card is one of the biggest worries in the sector of transactions. With Reloadable VCC, your worry about cards being declined or not being able to add additional funds can vaporize in no time. By simply reloading your account online you can enjoy a quite easy & smooth transaction. We have particularly designed a specialized dashboard to aid you with your concerns regarding buying Reloadable VCC. Simply surf through a little for getting all the necessary ideas about our unique service.
Some exotic features of Reloadable VCC:
Complete control over the funds you add to the card

More secure than physical cards or any other form of payment

Full-time customer service

Easy to manage your transactions

Reduced costs 
List of things that you will get after buying Reloadable VCC:
16 Digit Virtual Credit Card Number

3 Digit CVV NUMBER

The date on which it will expire.

All these things will be delivered via email only.
Advantages of buying Reloadable VCC: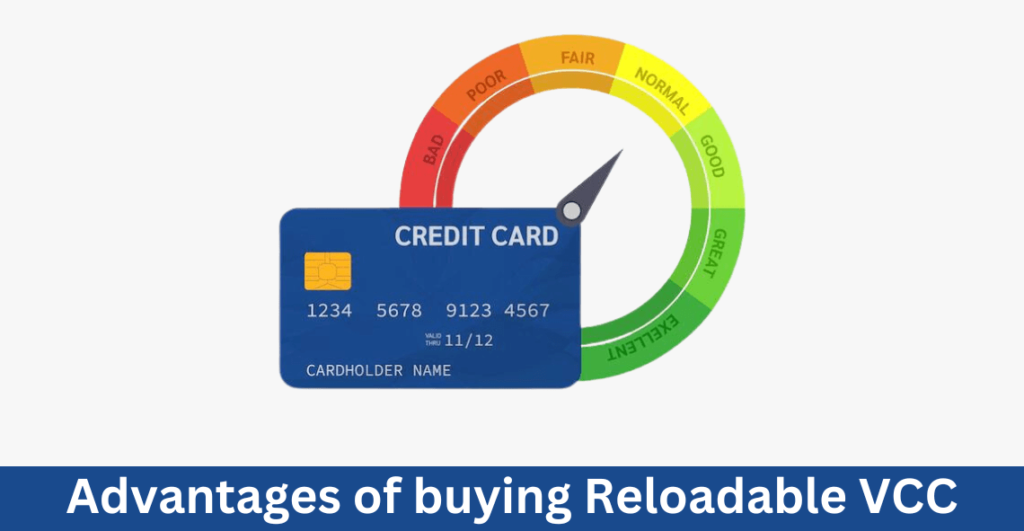 eBay – Verification and Withdrawal, online purchases and refunds

GOOGLE ADWORDS – it is used with vouchers and never get banned or suspended – just working accounts

You can use these VCCs to verify your payment methods (PayPal, Payza, MoneyBookers, eBay, etc…).

Buy anywhere Mastercard is accepted (Worldwide accepted).

No ID is needed.

Reloadable unlimited times

No cost for maintenance.

It is extremely user-friendly and simple to use.

It l is ensured against fraud

Time saver 

Trusted source for payment 
Why should you trust us?
Customer satisfaction is our utmost priority. 

We work relentlessly to deliver our best services so you can feel your money is well spent. 

We ensure the security and safety of each account so that our customers can use it without any hassle.

We deliver at a super fast pace.

We maintain top-notch quality within a pocket-friendly range.

 We are available for 24/7 custom care service
FAQS :
What is Reloadable VCC?
A reloadable virtual credit card is a VCC that allows you to top up your balance with additional funds. This is especially useful if the supplier requires a registration card and charges are split against specific orders to the supplier. Rechargeable VCC makes it easy to control spending limits for stored cards or specific jobs.
Is there a deposit or maintenance charge?
During the deposit, some amounts are charged by the client. Other than this There are no additional charges, and maintenance is completely free!
Can I access all the features on this card if I travel outside of the USA?
Yes, you can access all the features available from any country.
Do I have to connect this credit card to PayPal and then verify it?
Yes, you can add the card to PayPal and then verify the card with PayPal.
How do I deposit funds?
You can also simply deposit your credit card by speaking to us live via chat.
How much is the minimum amount to deposit?
With a rechargeable virtual credit card, you can switch between cards on different platforms at any time and at no cost.
What are the deposit and payment methods?
You can fund your card using Perfect Money or BTC. For security reasons, PayPal and card payment methods are blocked.
So, why wait anymore? Don't be late to grab the astounding chance to enjoy our outstanding, trusted & smooth Reloadable VCC service!